Forces combined.
Next Gen of Trading Platform done by
Asseco & Movade.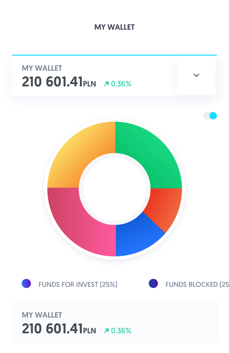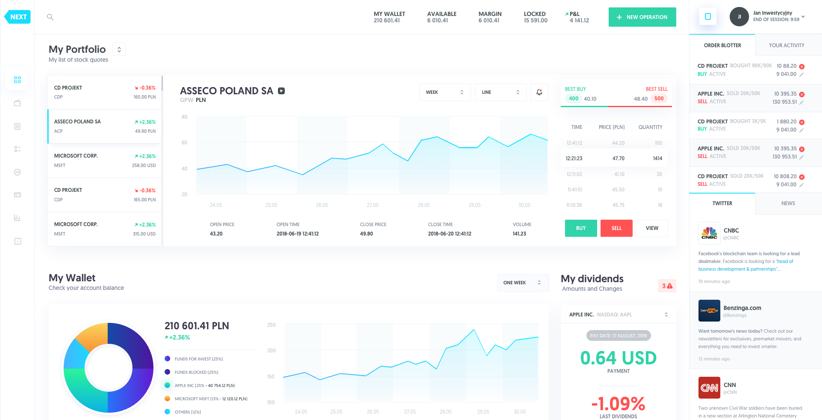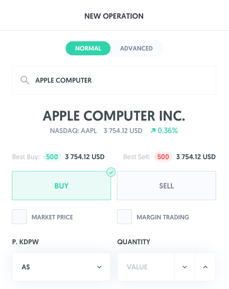 background
Breaking new grounds
01
We are ready to take every kind of challenge on board. ePromak Next begun with a kick-off workshop - our regular starting point and efficient technique to get involved into a new project.
12
workshops
80
meetings
19
design sprints
8
months last
810
screens designed
Personas as a main tool to
adjust the strategy
Designing a great product begins with defining core user
types. Basing on unique user needs is a necessity.
01
Bank user
In Discovery stage we defined the primary user of Asseco ePromak Next application.
Finally, this application is for banking users, not professionals trading gamers.
02
Beginner Investor
The second audience persona is beginner investor who seek for help and some wisdom.
We are able to narrow data coverage to adjust the UI for their needs.
03
Advanced User
Advanced users looks for additional information about their assets. New ePromak platforms integrates Social Media feeds in one place in order to provide fresh insights from the market.
Movade - Portfolio showreel from 2019
We are Product Design Studio - we translate your business goals and objectives into insightful UX, remarkable UI and distinctive visual concepts. Let do great product together.

Mariusz Muraszko
Product designer
/ mariusz@movade.com
project process
Initial month - 30 days to prove ourselves
02
We just had 30 days to came up with a totally new direction of the product concept and UX/UI proposition. Working out the overall User Experience demands lots of insights and experiments. Yet we managed to do so within first 30-days by designing a beautiful Dashboard - a so-called heart of our app.
first week
kick-off
interviews
deep analysis
second week
personas
ideas
value proposition
kick-off workshop
Mapping the business perspective & general product challenges.
discovery
Understanding user perspective & needs regarding trading.
test with end users
We test delivered clickable prototypes with high quality designs.
Asseco Design Sprint
after first month
10 days design sprint was very helpful to iterate new solutions and work better and faster. It started by Planning and ended by Demo meeting. 5 meetings per sprint make about 80 meetings.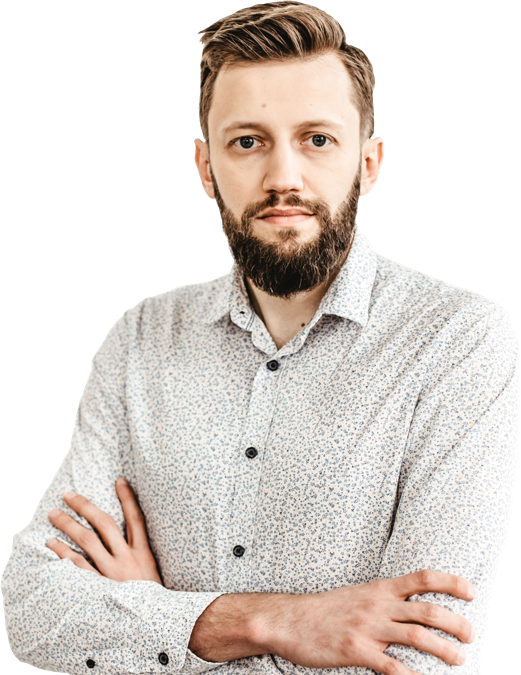 Mariusz Muraszko
head of ux, Movade
Lead Product Designer, responsible for maintaining the UX Process in the beginning of cooperation.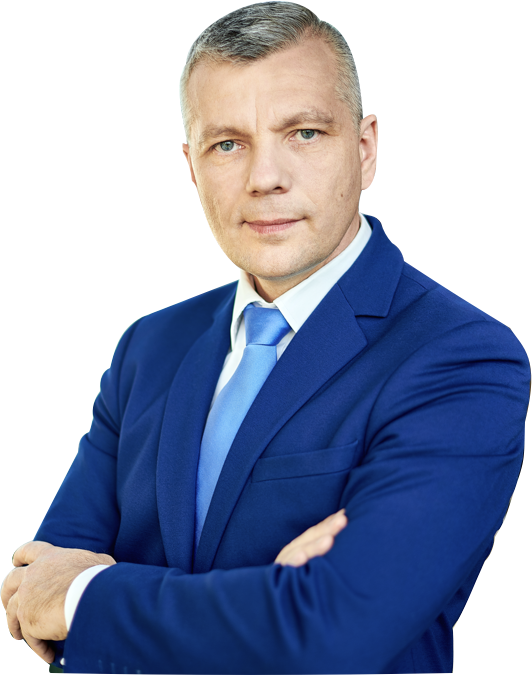 Marcin Zaniewicz
business analyst, asseco poland
Product Manager responsible for outlining the vision and provide business background.
Research
Research Quotes
03
"The best trading platform I have ever seen. Very simple to add orders, easy to use - overall very good."
user of another trading app
sprint 5
Recruitment as a Constant Process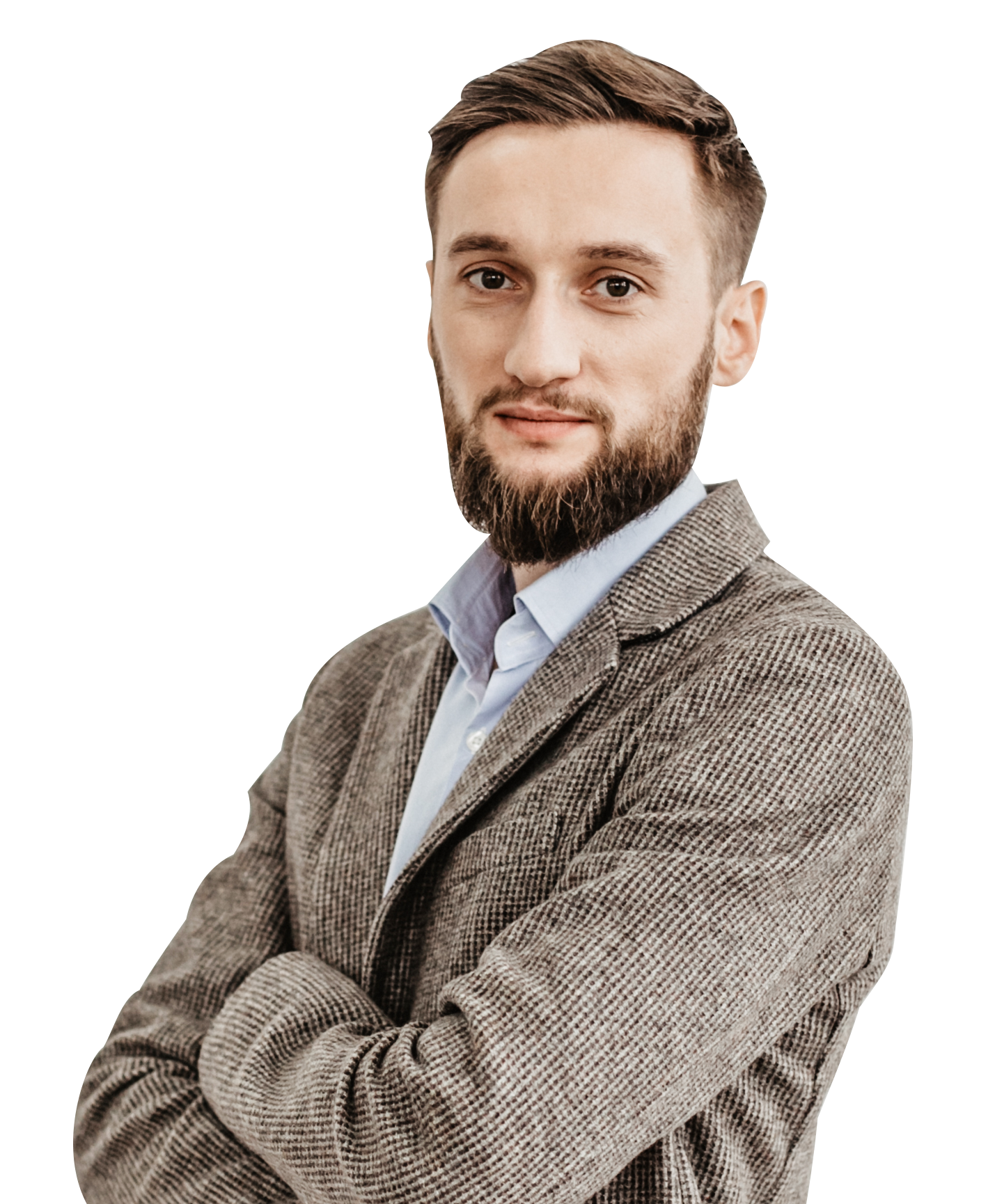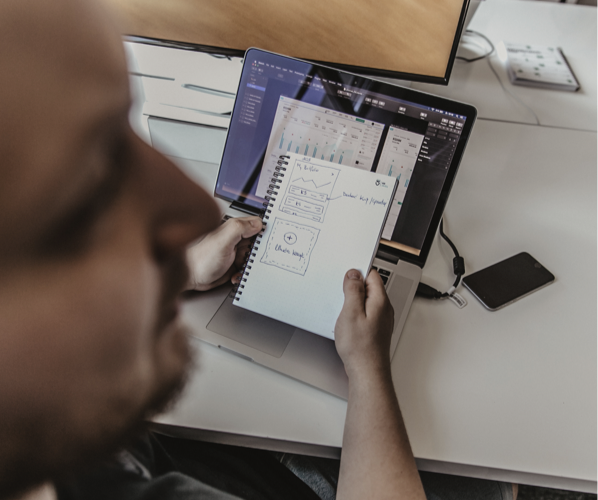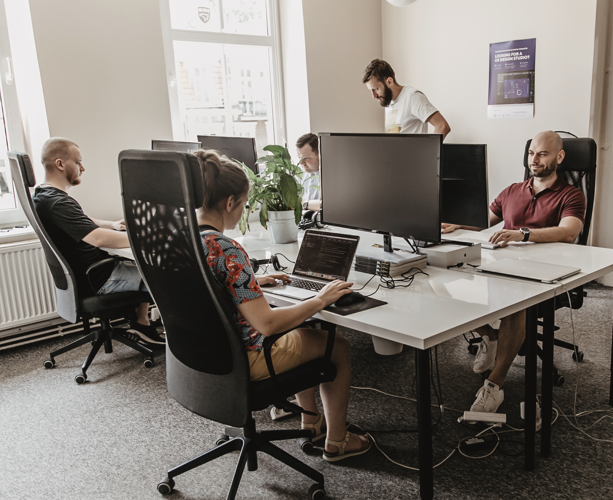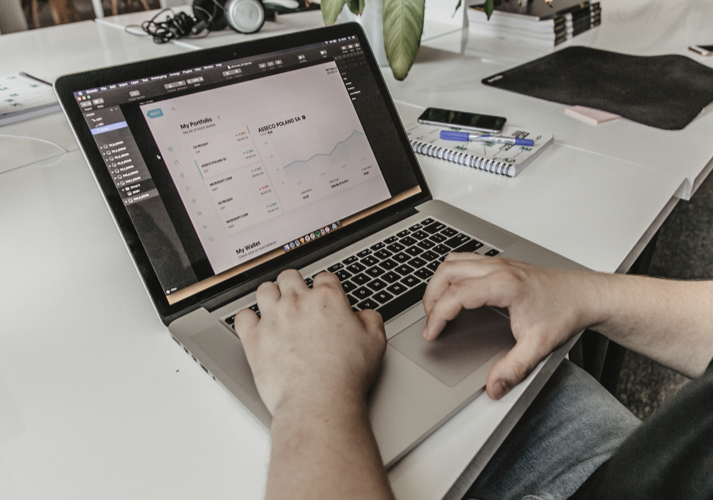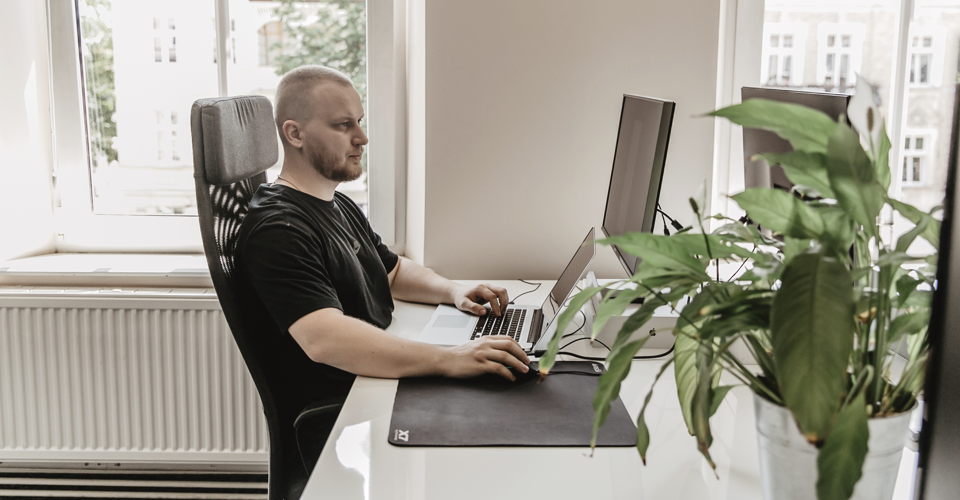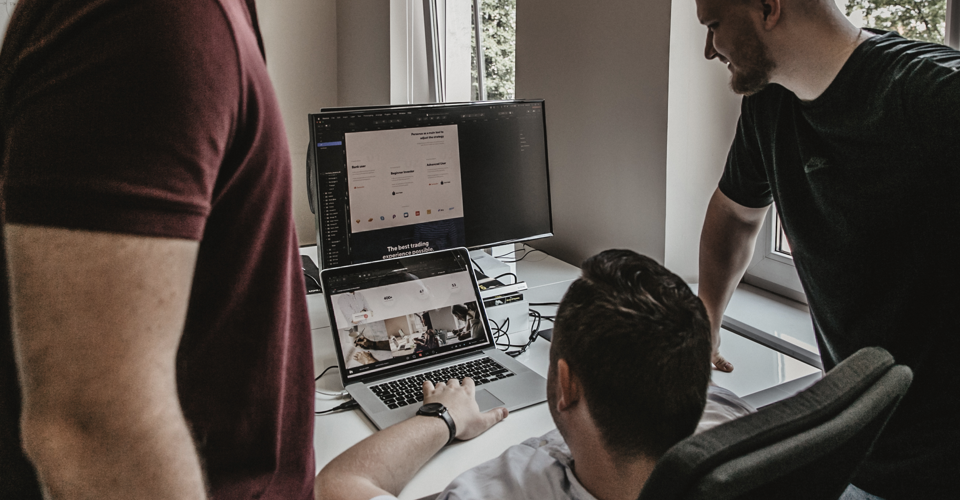 effects
Next gen of trading is coming
04
We present you one of the best products we ever designed - ePromak Next investing platform, created in cooperation with Asseco Poland. We are proud to present you not only smooth UI but also a great usable and very well received tool.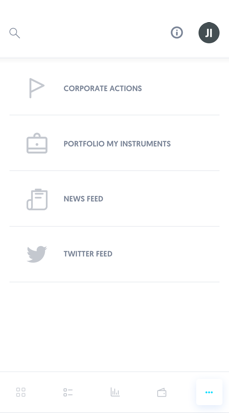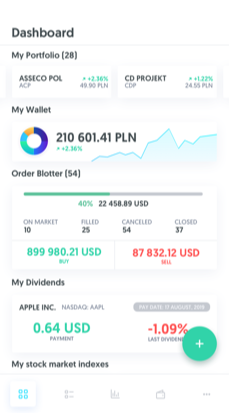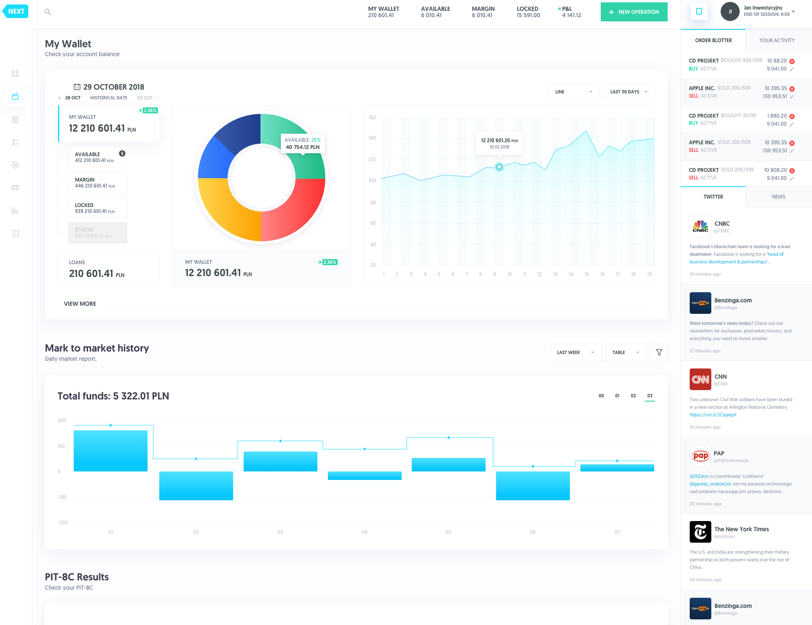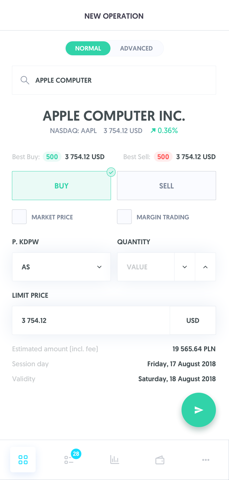 Neon Blue
Primary Color
#08C7FD
R: 24
G: 221
B: 254
Positive Experience
#31d3a9
R: 49
G: 211
B: 169
Tealish
project team
The creators.
The greatest.
05
Our team is ready to take every kind of challenge on board. ePromak Next started with kick-off workshop. The best way to find a solution. Let's see the background of this project and explore how much effort has been made.
People Involved
business analyst departament
1 product manager
1 product owner
1 junior product owner
and over 20 stakeholders
product design team
1 head of ux
1 ux research
4 product designers
and 1 project manager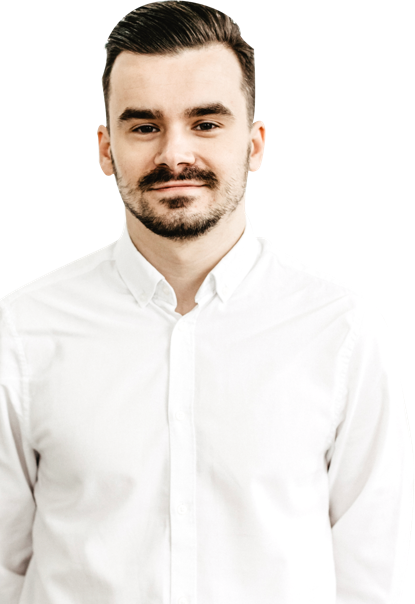 Maciej Ogonowski
Mobile Designer
Designed mobile versions for the Asseco Epromak
Check Dribbble Profile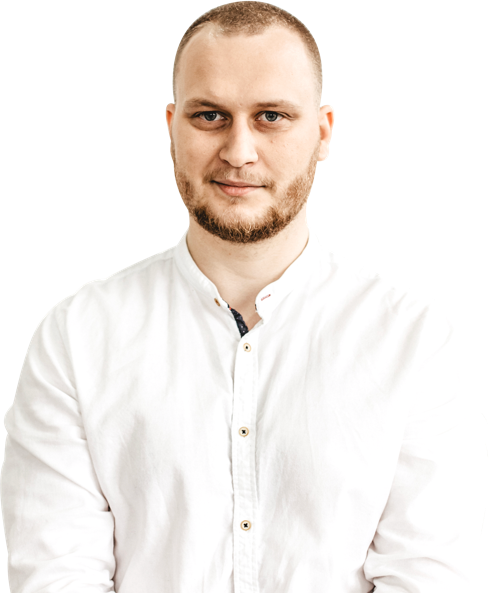 Bartek Zieman
Lead UI designer
Lead UI Designer, designed +500 screens on his own.
Check Dribbble Profile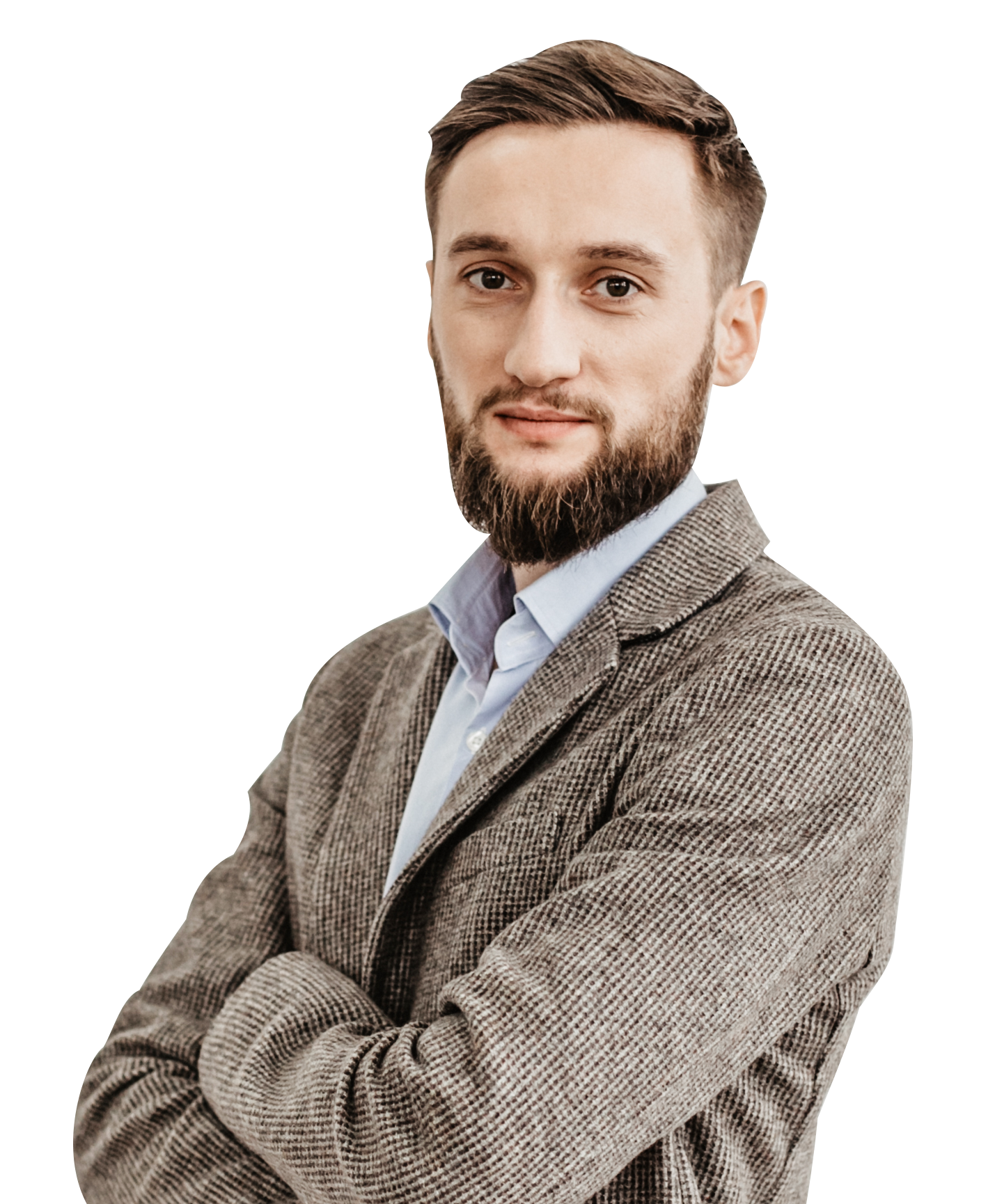 Mateusz Ojdowski
UX Researcher
Mateusz leaded all research activities in the project.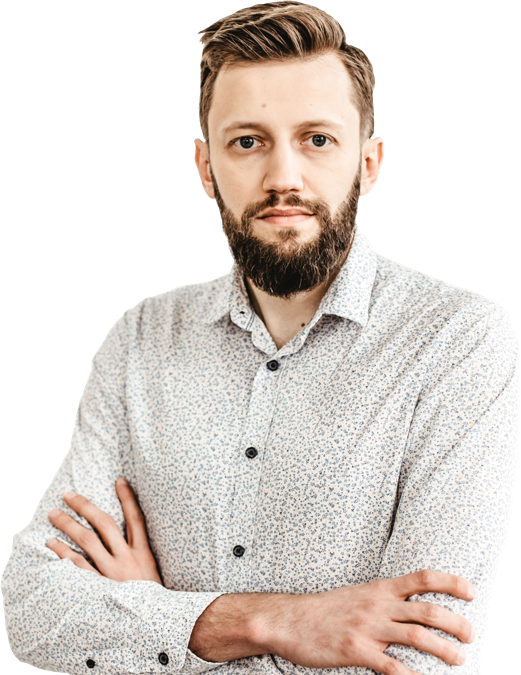 Mariusz Muraszko
lead product designer
Lead Product Designer, responsible for the product concept.
Check Dribbble Profile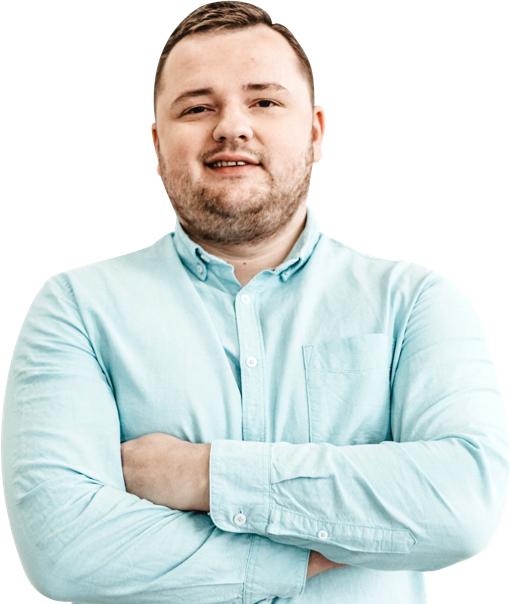 Michał Michańczyk
Product designer
Product Designer, designed +200 screens on his own.
Check Dribbble Profile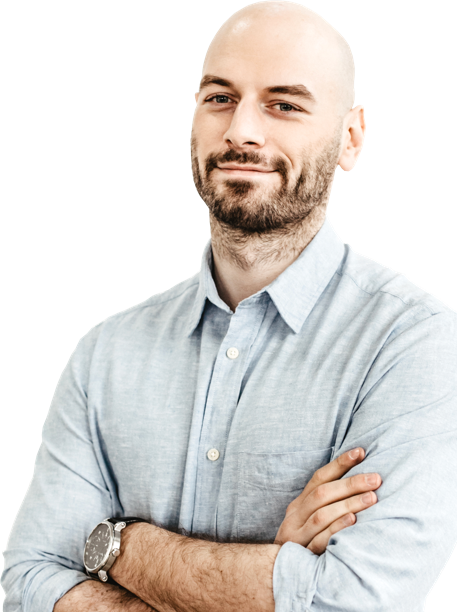 Adrian Rymuza
Product designer
Support Product Designer
Check Dribbble Profile
I am very proud to show our clients this product. Movade did a great job with new generation of Asseco ePromak Next product.
Agnieszka Kowalska
Sales manager at asseco poland
Projects you may also like
Check out our another projects to be sure our effects
and approach is correct.