let`s work together
Enterprise UX
We now how important standardization is, yet we improve it with a Human Centered factor. Let's make a friendly software together. It doesn't have to be dull.
Step 1 - let`s work together
order support product team
$ 40 000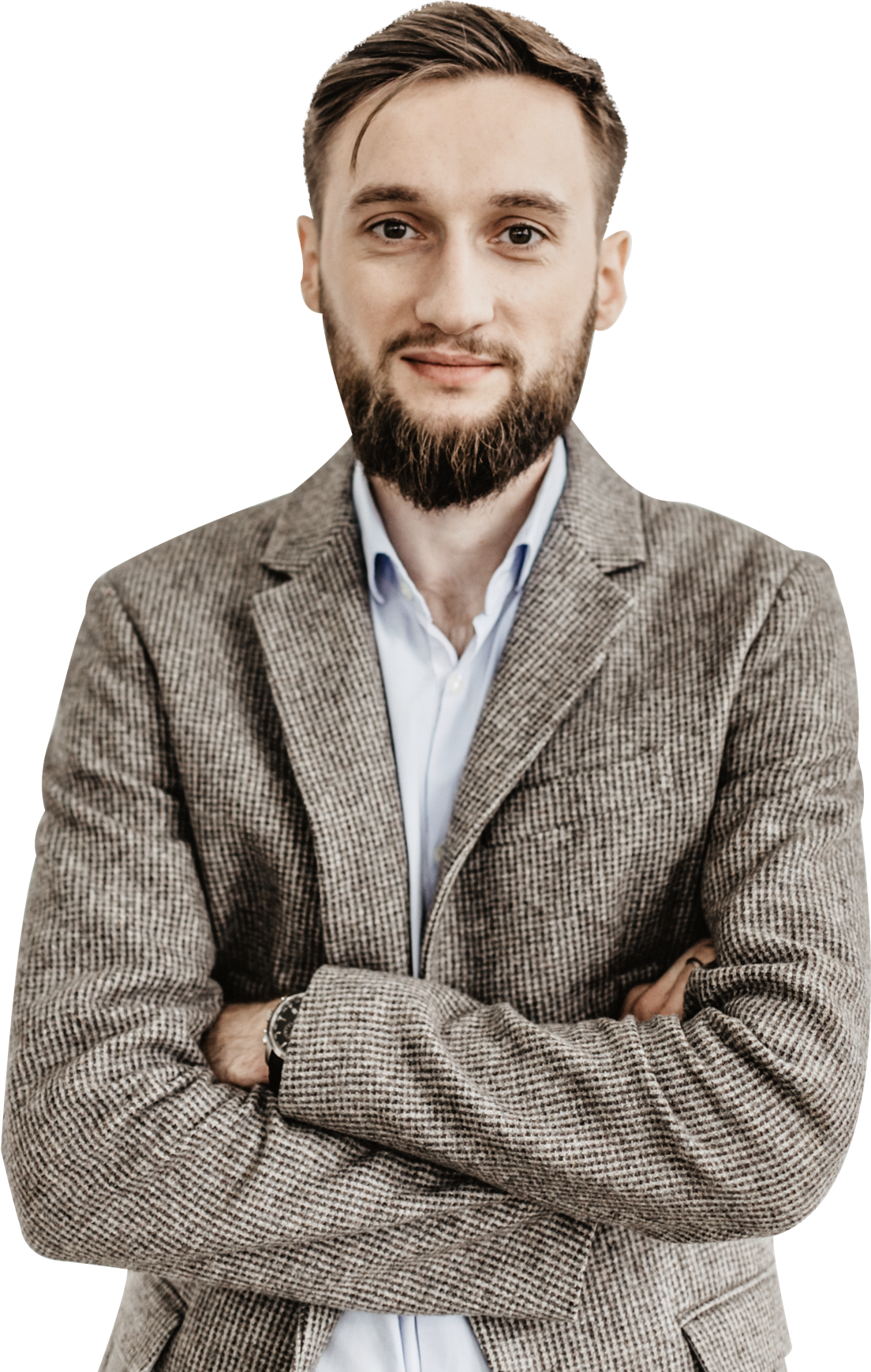 "Enterprises needs solid support with Product Design process in order to stay in the competition"
Companies gather lots of data, but only a few of them can present it as a useful information. The best ones turn it into users wisdom. At Movade we focus on giving technology a human touch. Our team knows how to handle complex apps for demanding customers with respect to corporate procedures.

Mateusz Ojdowski
UX Researcher, Co-founder Movade
Let's chat what we will deliver
Enterprises development process meets
Product Design & UX techniques
The truth is that companies that develop faster uses user insights by automating their research processes.
UX research system is more consistent way to test and validate your hypotheses by understanding how people are using your product.
We will help you build innovation
team, culture & strategy
Audience first - strategy for product managers, used when you want to make a difference for the audience that you serve, you must know them well. Today reality is to outsmart your competition - to achieve that we deeply optimize research processes and build audience ecosystem to create rapid feedback loop between your product decisions and your audience.
Design Maturity
Assesment

Research
Skills
Design Process
Skills
Team
Evaluation
Collaboration
processes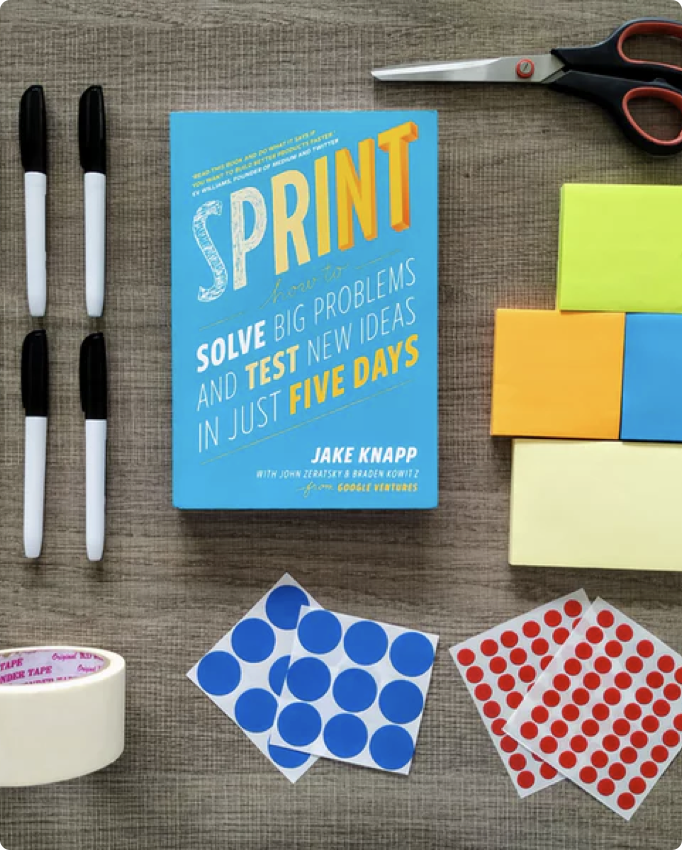 Design Sprints & Product Design Workshops
How to facilitate creative process within your organization. We will be happy to introduce to your teams various UX Workshops which helps you to cultivate collaboration.
Additionally - Design Sprints, 5-days workshops during which we validate your idea of a new product or an improvement of the existing one. From discovering insights to testing a prototype, everything handled by our skillful facilitators.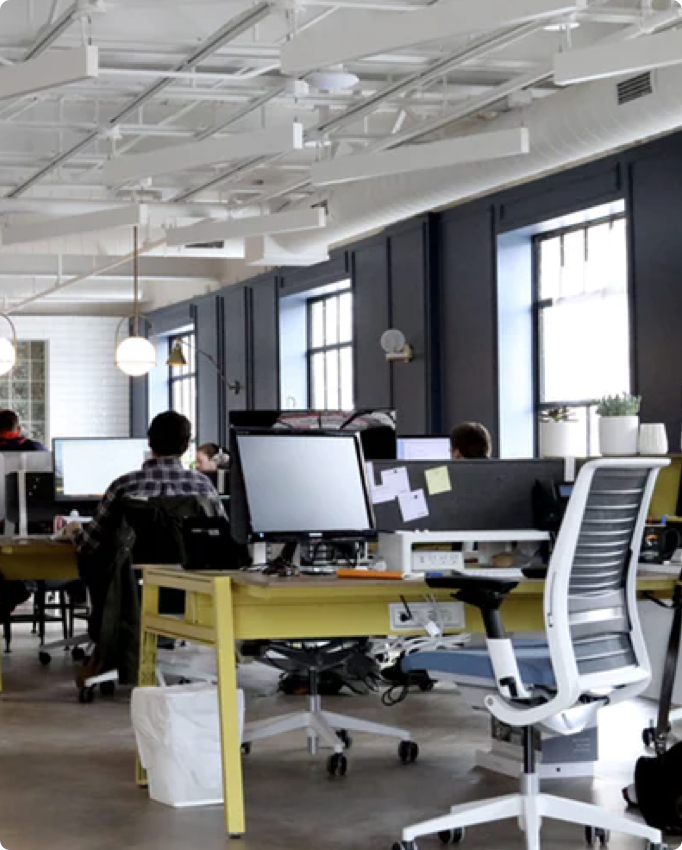 Innovation culture & Internal startups
Need help in bringing your concept to a higher level? We have skills and experience that allow you to launch a successful product or a service. Let's partner in any innovative initiative and do something meaningful.
Want to go to the next level? - let's build culture around that idea and give your employees chance to go ahead with their ideas for products.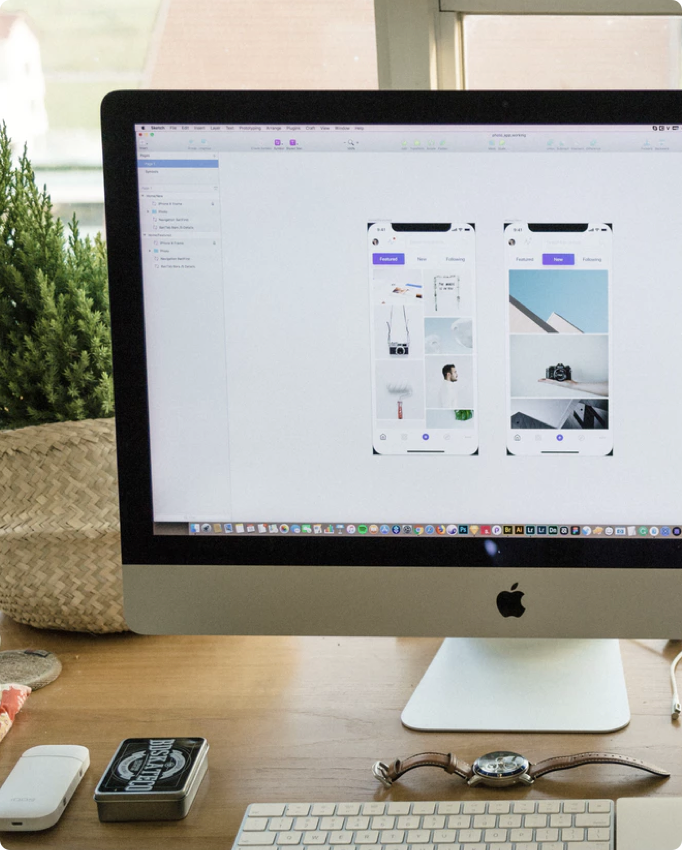 Design Stack - Tools for Top Quality & User-friendly products
Let complex tools be complex at a back-end level. Keep the user interface usable and intuitive. It's not an easy job but with enough grit the results might be beyond expectations.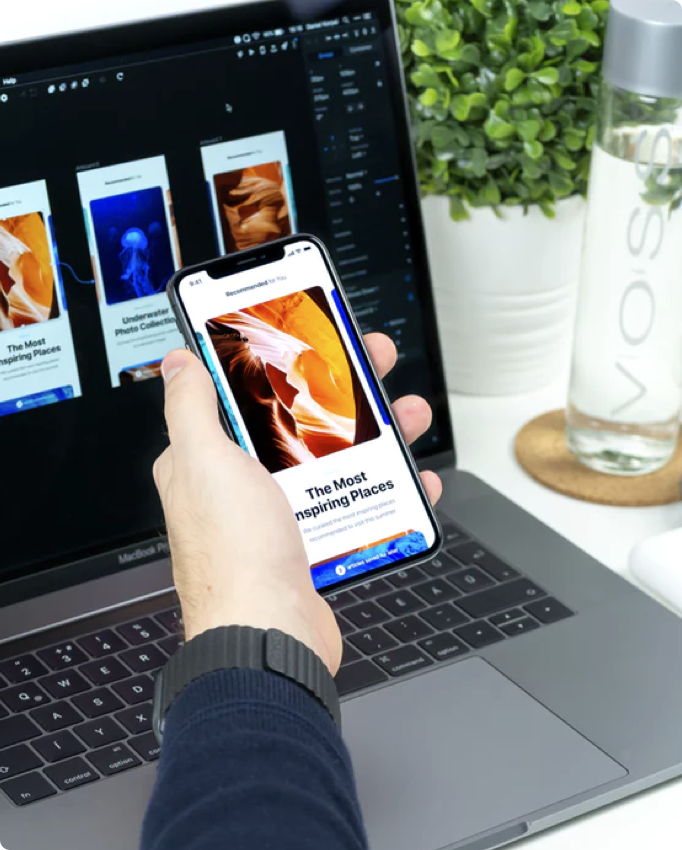 Proof of concept
It's all about showing, not telling. Our team gives you evidence on what we do on each stage of a process. No matter if we are doing research or having a pitch deck, there is always an artifact of our work which you can refer to.
Embrace Design Creativity
Culture in your organization
Companies with goals of rapid growth need to combine an innovative startup mindset with enterprise-level focus and resources. Build with proper design process, but scale like an enterprise – and balance the best of both worlds.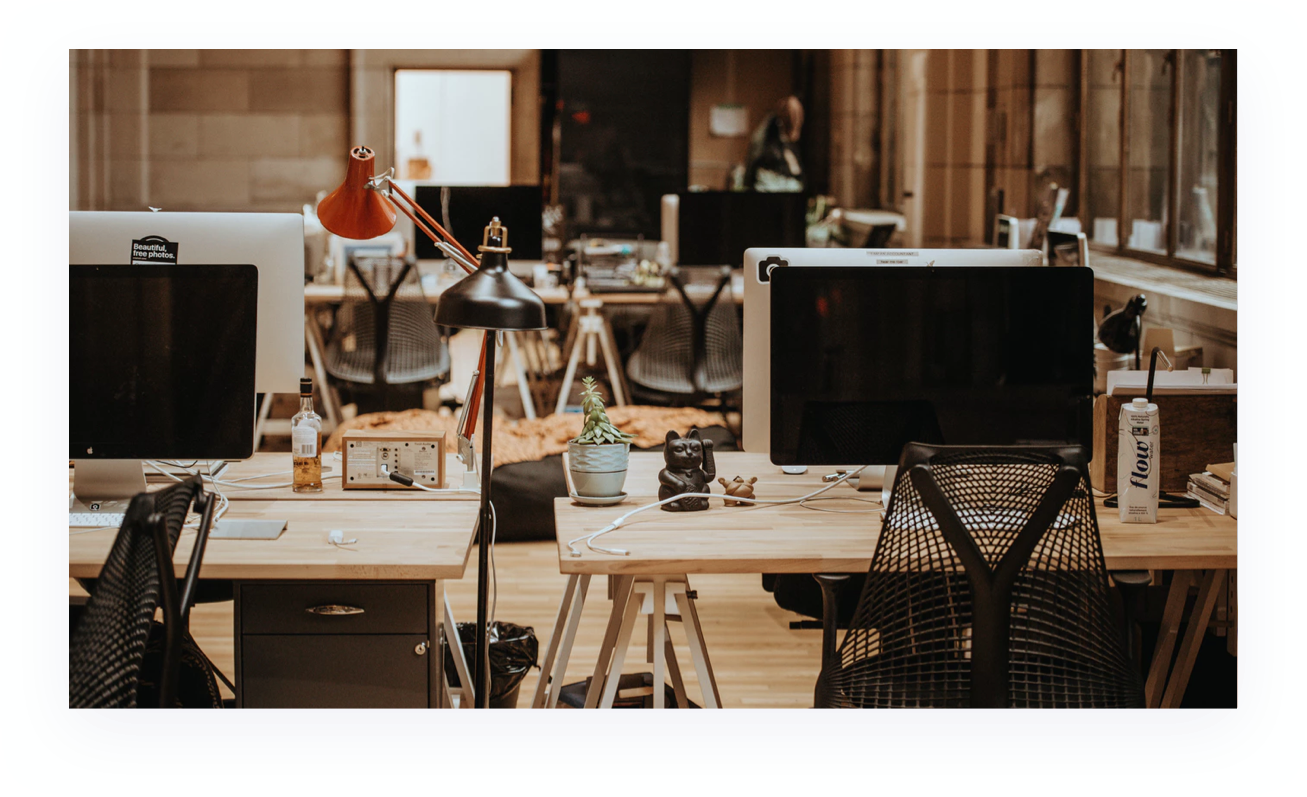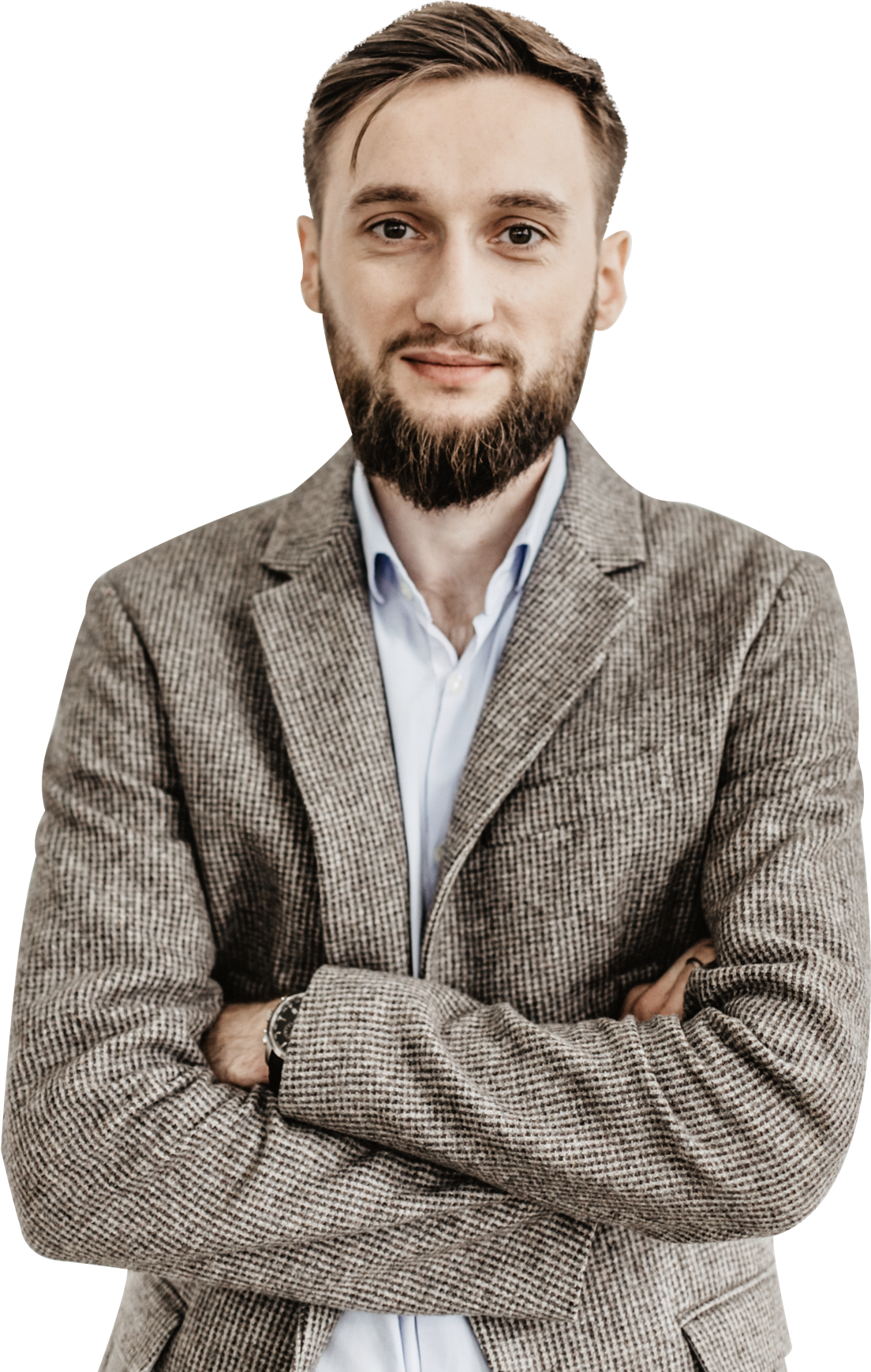 let's talk about your organization
Let's talk how we can enchance design process in your organization.
Do you think it could work in yourcase? For sure have some questions and doubts because every project is unique. It's normal, but what for we are here? Schedule a 45 minutes call to get more knowledge about our team, work and skills. It's always nice to meet a new person.
I will contact you within 24 hours.