book the audit
UX/UI & Design System
Hi, I'm Bartek, I design Design Systems and help organizations improve their work. I always start with a solid review of your current UI inventory.
Step 1 - book the audit
UX/UI inventory review
$ 1000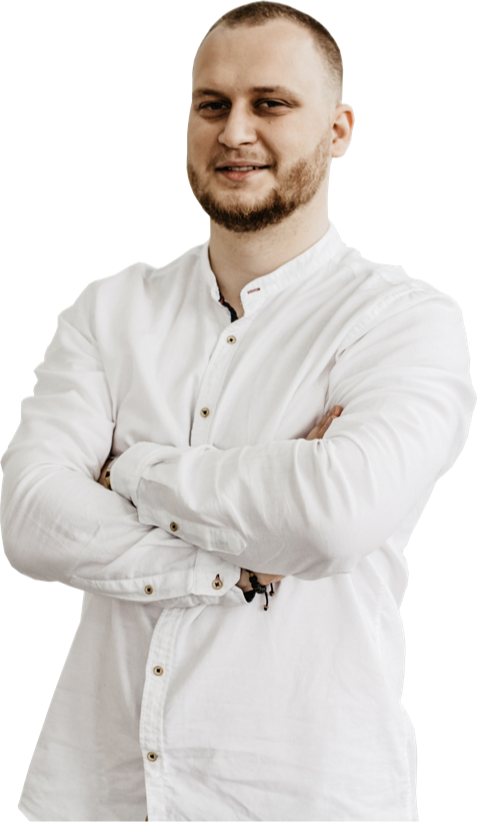 "We made a tought decision that for every project we will deliver design system"
We have holistic approach for your product, making sure that our UI & UX design team makes your app not only functional, but also a pleasant experience for your users.

Bartek Zieman
Product Designer - MOVADE
Let's chat what we will deliver
background story
What is the purpose of
Design System?
From the last 5 years as Movade we took part in many different project within several organizations. Some of them with were without any design guidelines, some of them took a first step building their Design System, and some of them still adapting to the last changes.
We needed to experience it on our own, see it in action, feel it, understand the pros and cons working with the living organism.
Design System it's a living organism - smaller when in your organization there are only a few designers, but enormous when more than thirty people tries to craft a new value to your product.
atoms
molecules
organisms
templates
The most important finding from the Deep UX Research
You would be amazed of the count of how many people are deciding how the product will look, work & feel. Not only designers! Analysts, developers, product owners, testers, and many more.
real problem
Despite the great efforts Digital Teams strugle to build cost effective, usable, consistent and loved products. They decide - with the best intentions nevertheless on hunch. Without tools, knowledge or a process of collaboration.
how you will see it
Hight costs of development, incosistency and low quality
Product that in the end maybe works but doesn't provide meaningfull align between user needs and your business. Teams reinventing the wheel for the same problems faced accross different implementations.
organizations
You need to set the clear rules!
One place - with guidelines, examples and reusable components, build upon usability and consistency. We seek for a strong bond between UX, Developers and Business teams. Design System is meant to be that bond of collaboration.
make content great again
Design system without rich guidelines and principles fails it's users. You need to provide knowledge for your employees.
focus on speed & validation
You won't avoid mistakes - but with Design System they are done faster and cheaper. Delivering concepts for a products becames more efficent with proper set of tools.
re use components that work
We tested our minimal style of design with various implementations of dashboards in a several industries.
create your own design system
Huge yet consistent library
supercharge the Proof of Concept process
Created by months of hard work and yet final effect pays off on many layers - prove that it is a big effort but it could be well done.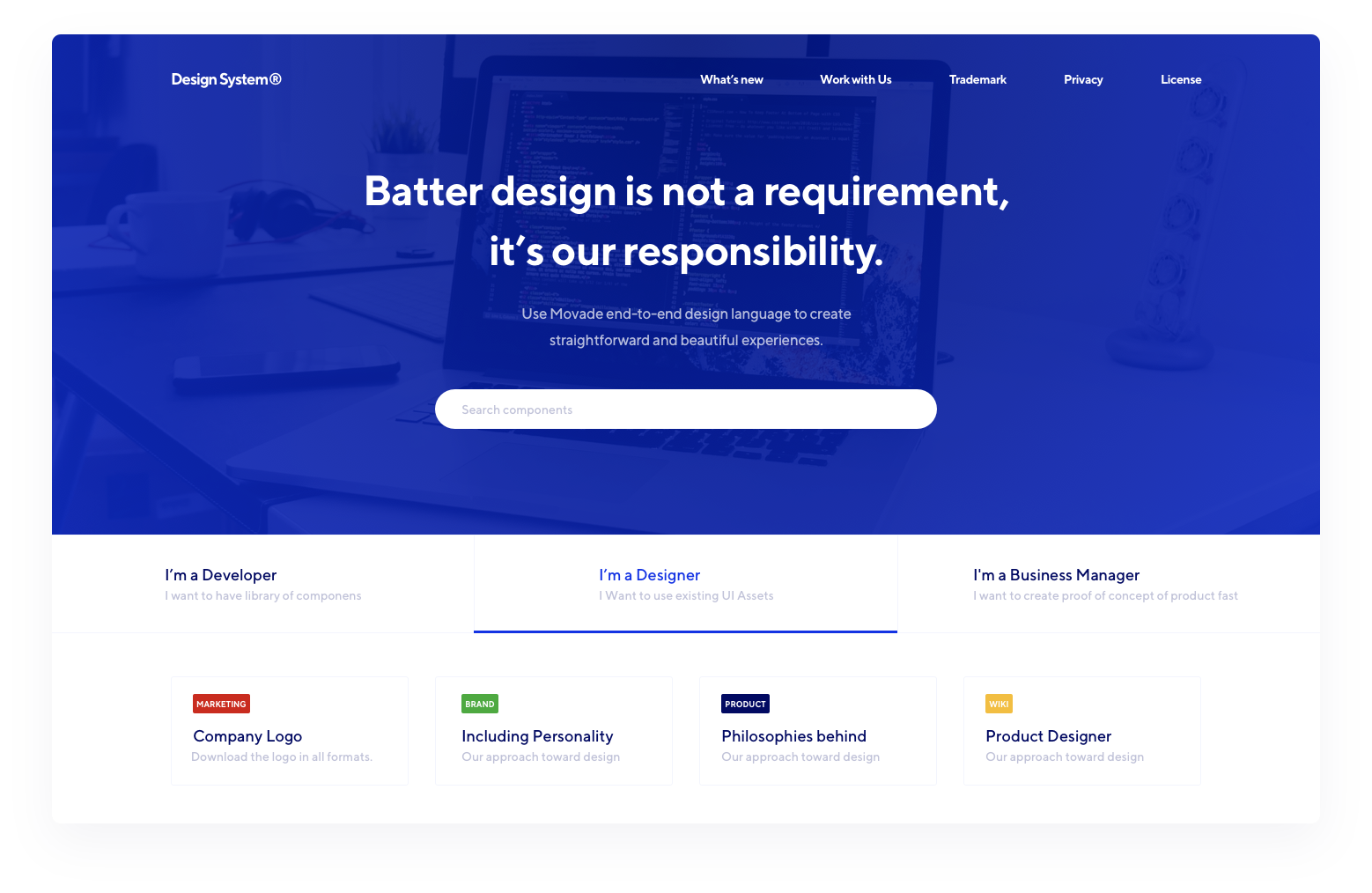 One place for your organization where design know-how & practices are stored and constantly developed.
Reduce costs and time spent by having all necessary design answers easily accessible for your team.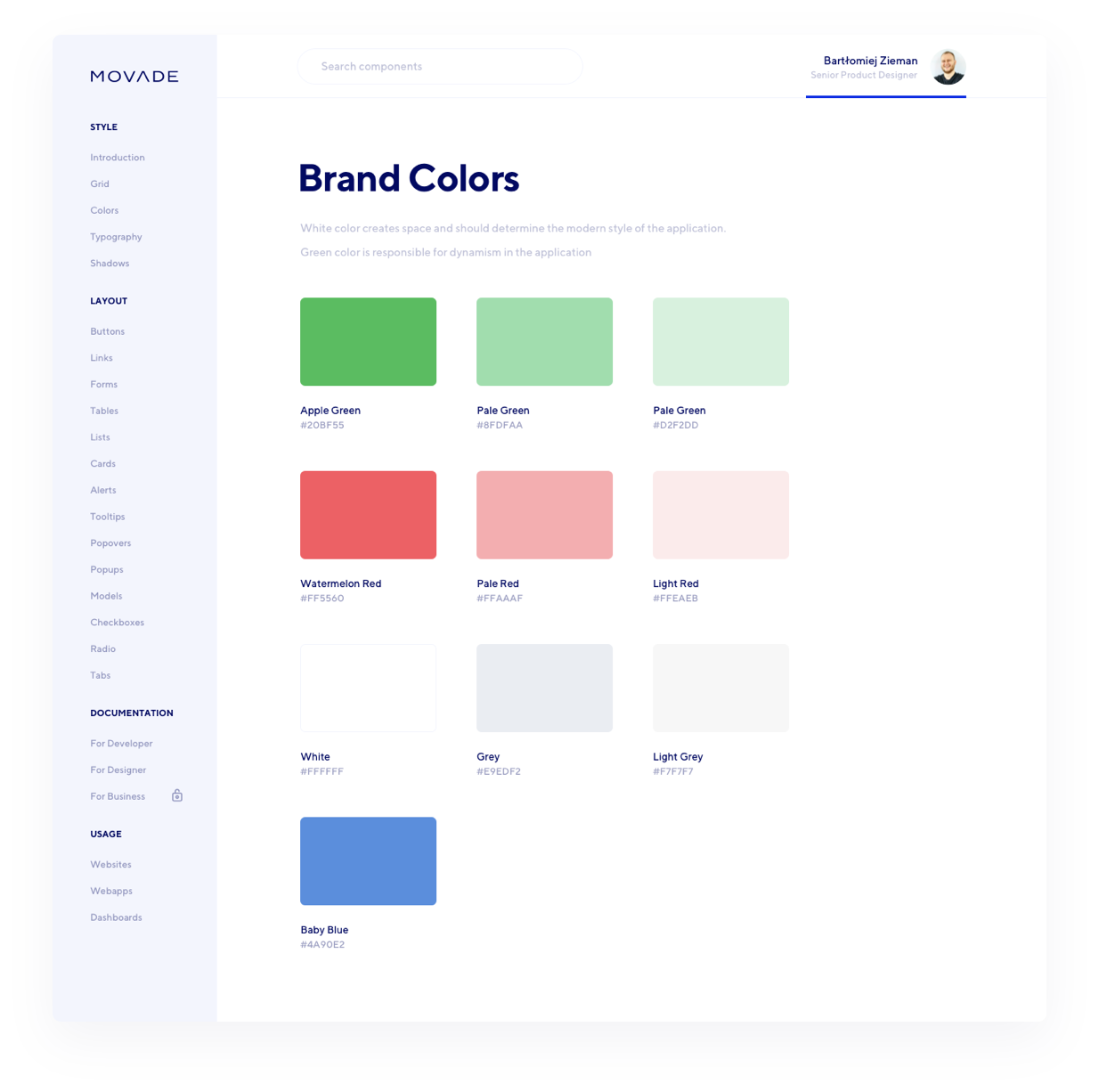 Build repository of reusable assets
for your Developers and Designers
Standarised UI patterns, modules, assets, and documentation provided with
examples how they were used as a template. This will be your modern Design
Inventory.
Components
Reuse and build new features with top quality -
the better way
Template
Dashboards of the various industries crafted with
Movade Design System.
Build Proof of Concepts of corporate apps & dashboards
Dashboards of the various industries crafted with
Movade Design System.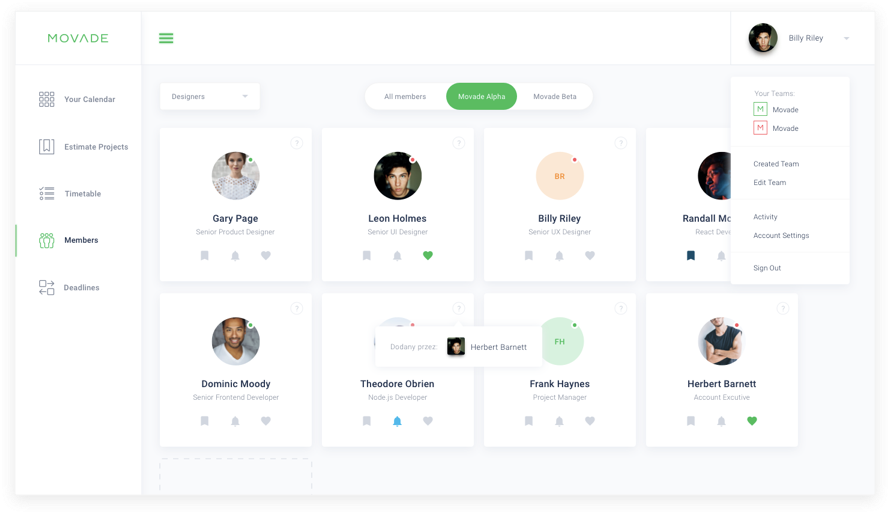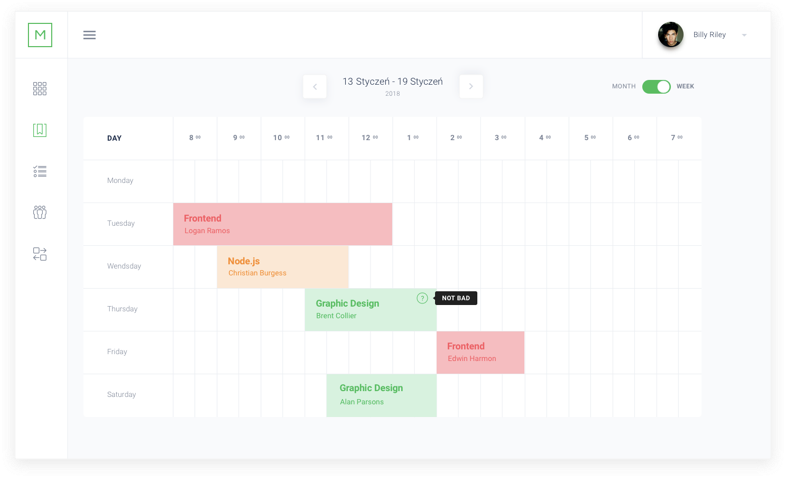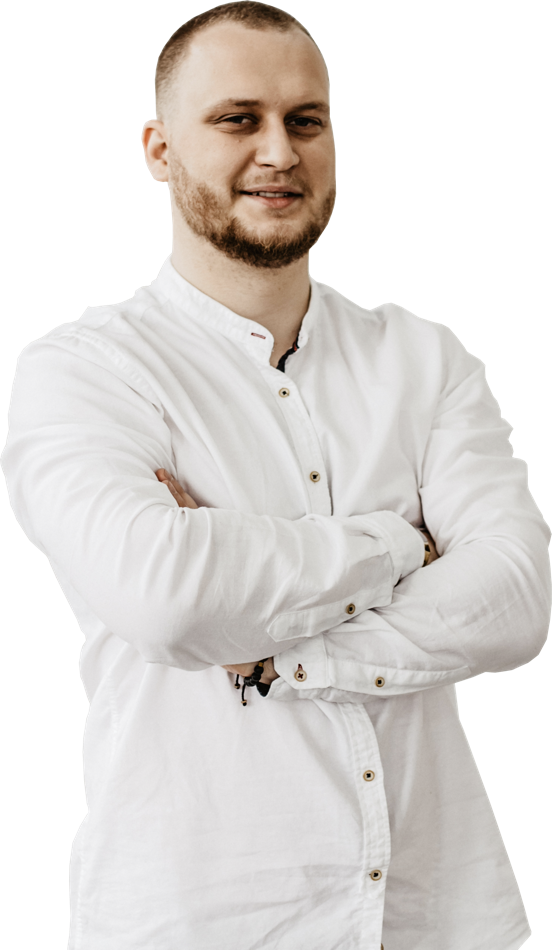 let's talk about your organization
Let's talk how we can enchance design process in your organization.
Do you think it could work in yourcase? For sure have some questions and doubts because every project is unique. It's normal, but what for we are here? Schedule a 45 minutes call to get more knowledge about our team, work and skills. It's always nice to meet a new person.
I will contact you within 24 hours.