let`s work together
Design Sprint with Movade
Hi, my name is Mariusz and since 2015 I conducted more than 30 Design Sprints. We've mastered and refined them to be more successful.
Step 1 - let`s work together
order 5-day process
$ 15 000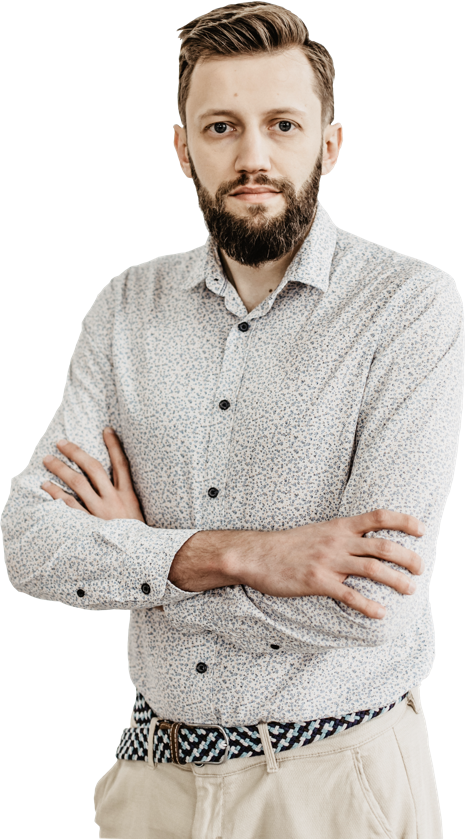 Design Sprint means faster results.
A Design Sprint at Movade is a 5-day process. A Design Sprint at Movade is a 5-day process. Only one week for creating a new product, or redesigning an existing one. It compresses months of work into a one week to validate chosen business direction.

Mariusz Muraszko
Head of UX - Movade
Let's chat what we will deliver
Invest only a week to receive Prototype
In-depth and efficient way to validate your business idea. One challenge, five days and a group of engaged stakeholders and facilitators.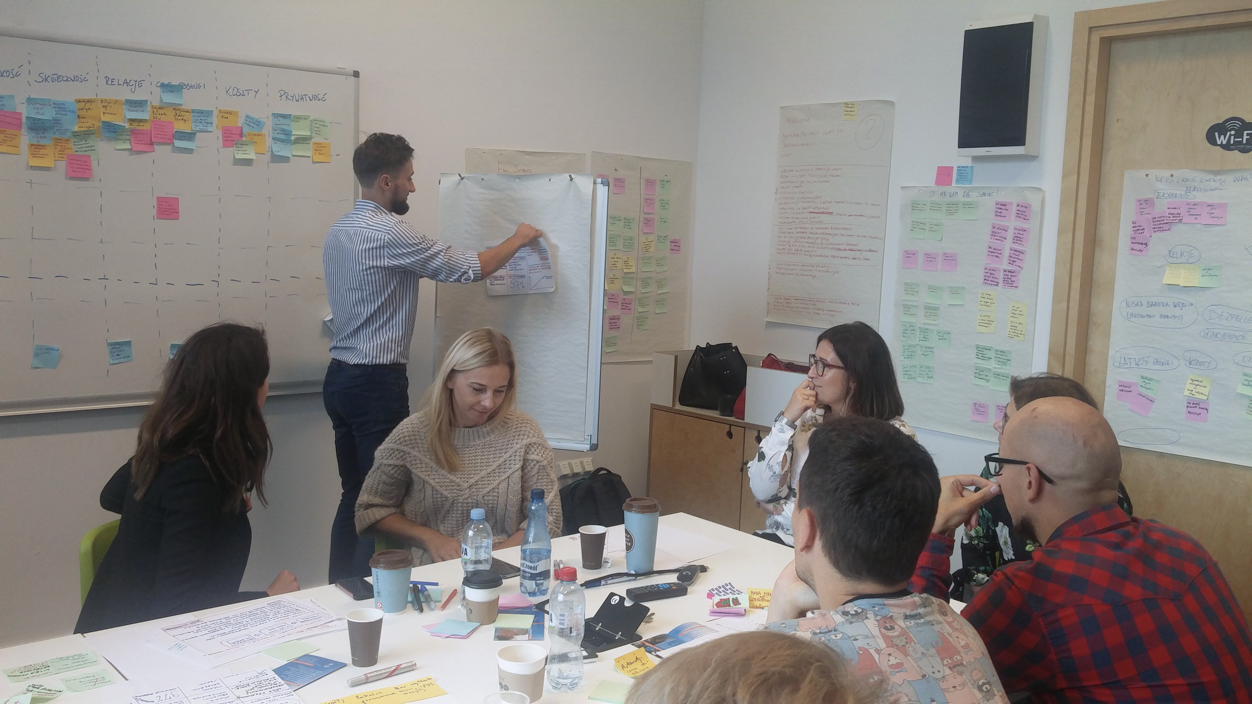 Build it the right way
Our sprint is characterized by the desire to have the fastest, relatively low cost verification of your project assumptions. We've created the process and tools suited to the realities of work in different innovative initiatives. The whole 5-day sprint is very transversal and comprehensive.
5-day sprint
How does it look like?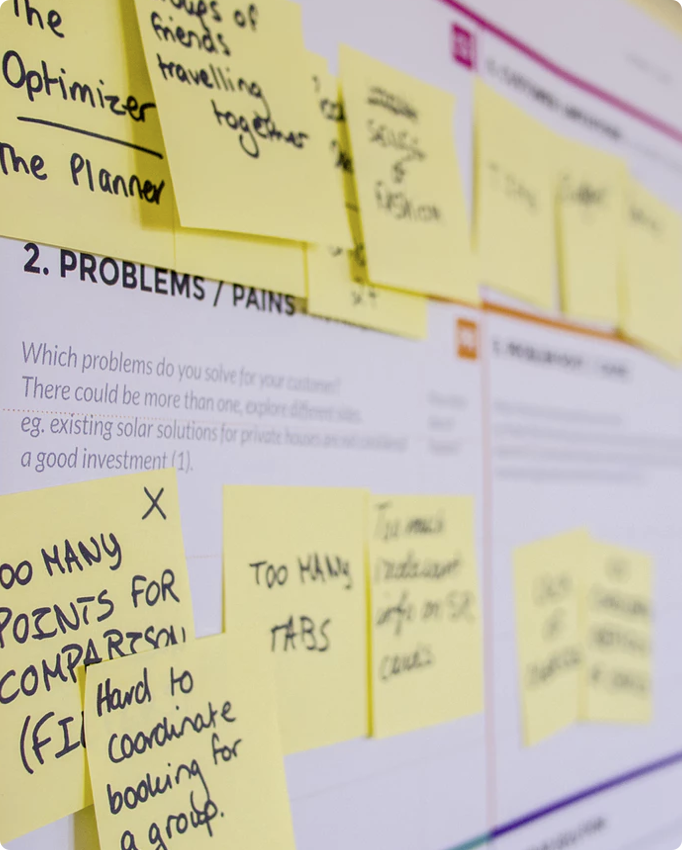 Day 1:
Business perspective
During the first day we want to gather input and information from every project stakeholder.

We define business constraints, requirements as well as user needs and jobs-to-be-done. The core personas are defined, the high level constraints are spoken.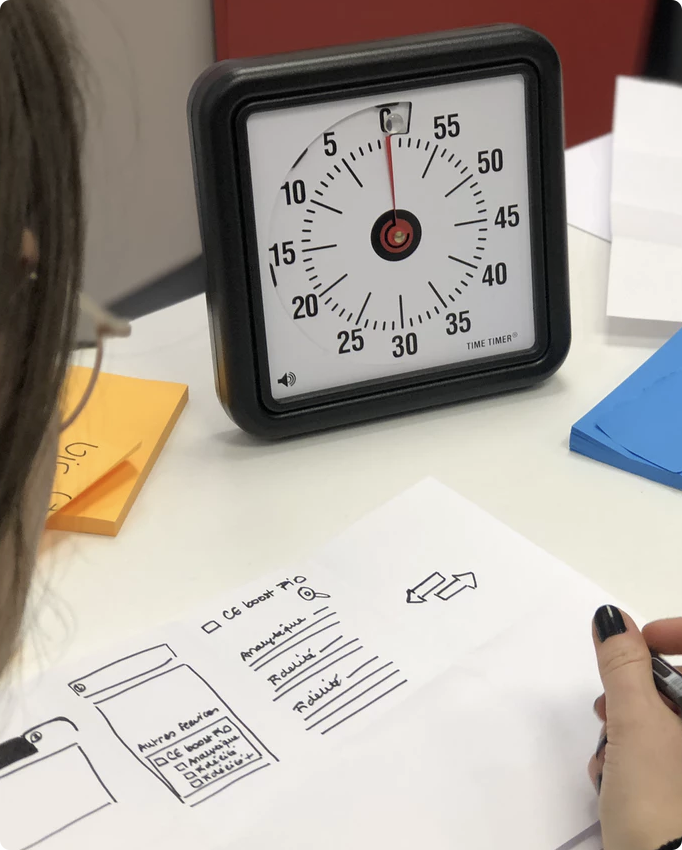 Day 2:
Working out solutions
It's all about ideas. We think about solutions to the biggest challenges.

We stimulate our creativeness to find innovative ways of solving old problems in a new way. It all starts with looking for some inspiration and trends on the market, looking for our own and unique way to differentiate your product from other services.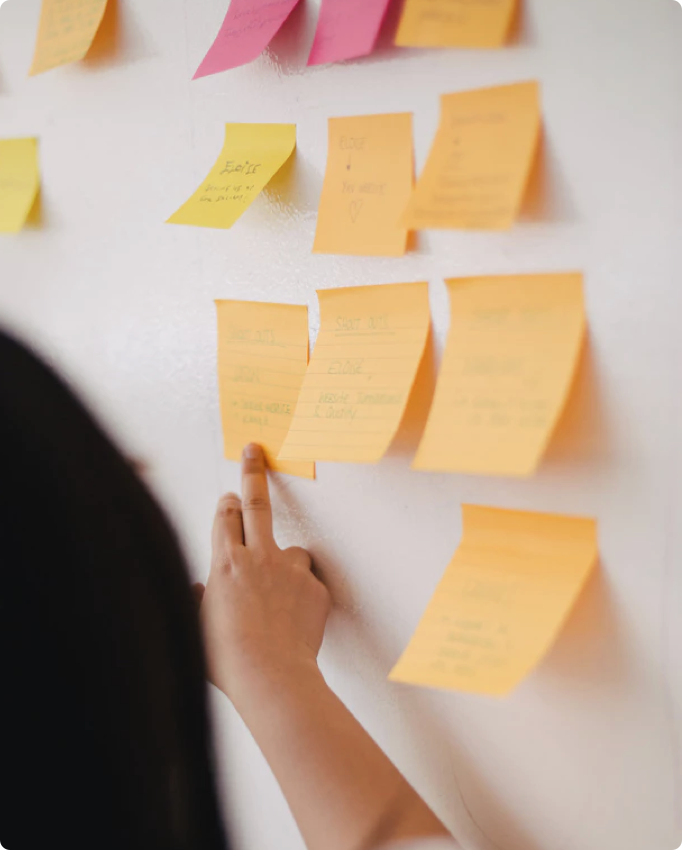 Day 3: Choose the right
solution & sketch
We start the third day with a bunch of ideas from the previous day. Initial task is to select a narrow group of potential solutions for further development. Participants are divided into groups. Each of the groups have the concept to play with and grow. As an effect we come up with three mature concepts, presented by group leaders.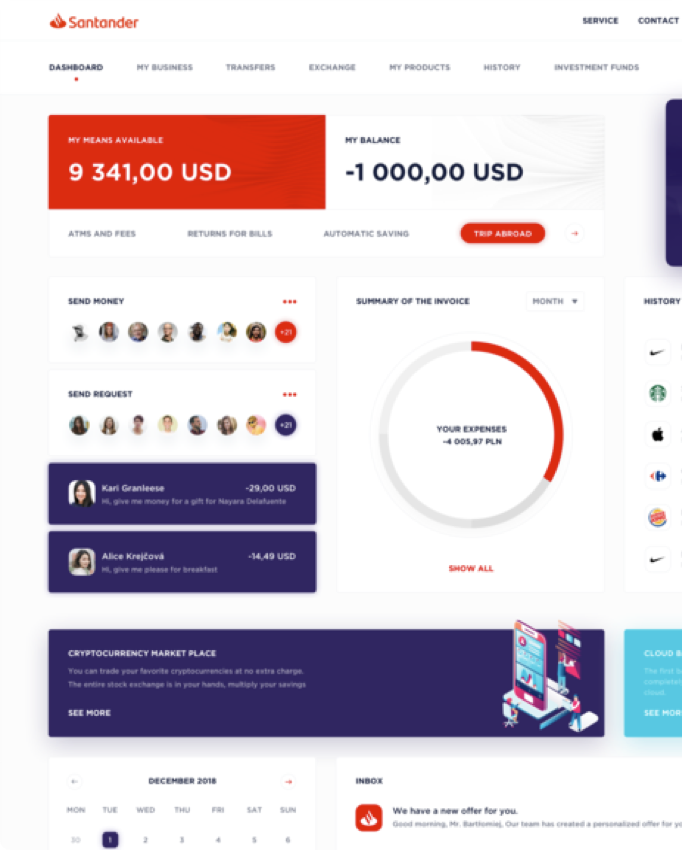 Day 4:
Creating a prototype
The pretendent solution is polished. Our role is to create a prototype of your product that "sells" the Value Propositions. Simultaneously the team works on defining business and technological constraints, thinking about the first release of the product. Intensive process of recruiting participants for tomorrow's test is ongoing, although it's best to book them in advance.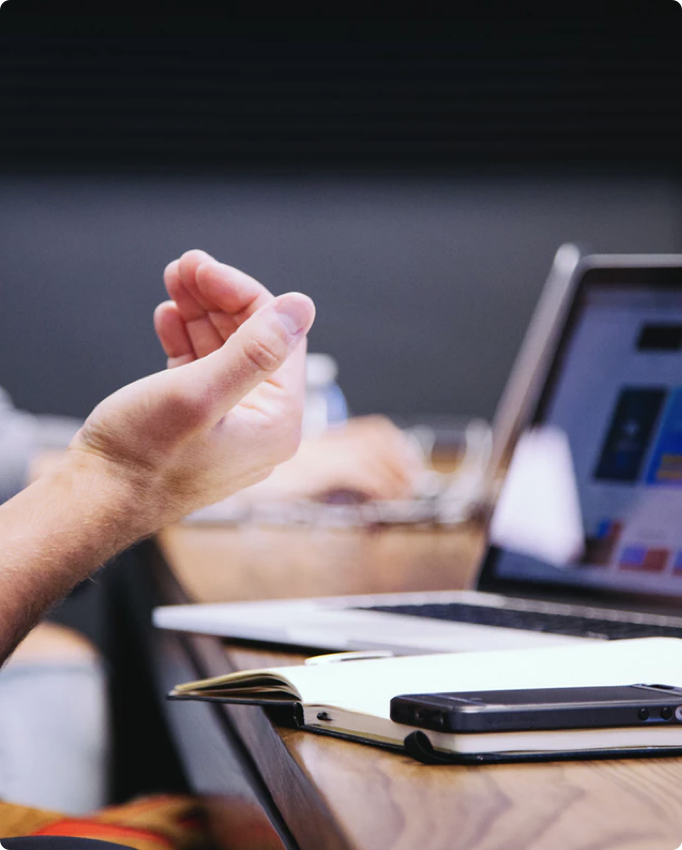 Day 5:
Testing the prototype with real users
The final day is all about testing the solution and gathering feedback from potential end users. The Project Team is divided into groups and asked to do interviews. Some interviews are done in-person, some remotely. Our purpose is to verify hypothesis, acknowledge what worked well and what needed further improvements to deploy a successful product.
Next step:
Show the results to the board
With product in your hand, and real user insights (even a video recordings) you can present all the results for the decision makers. Finally decide if you're ready to iterate and finish the product or just try to sell the idea further and work more with the fundaments of the concept.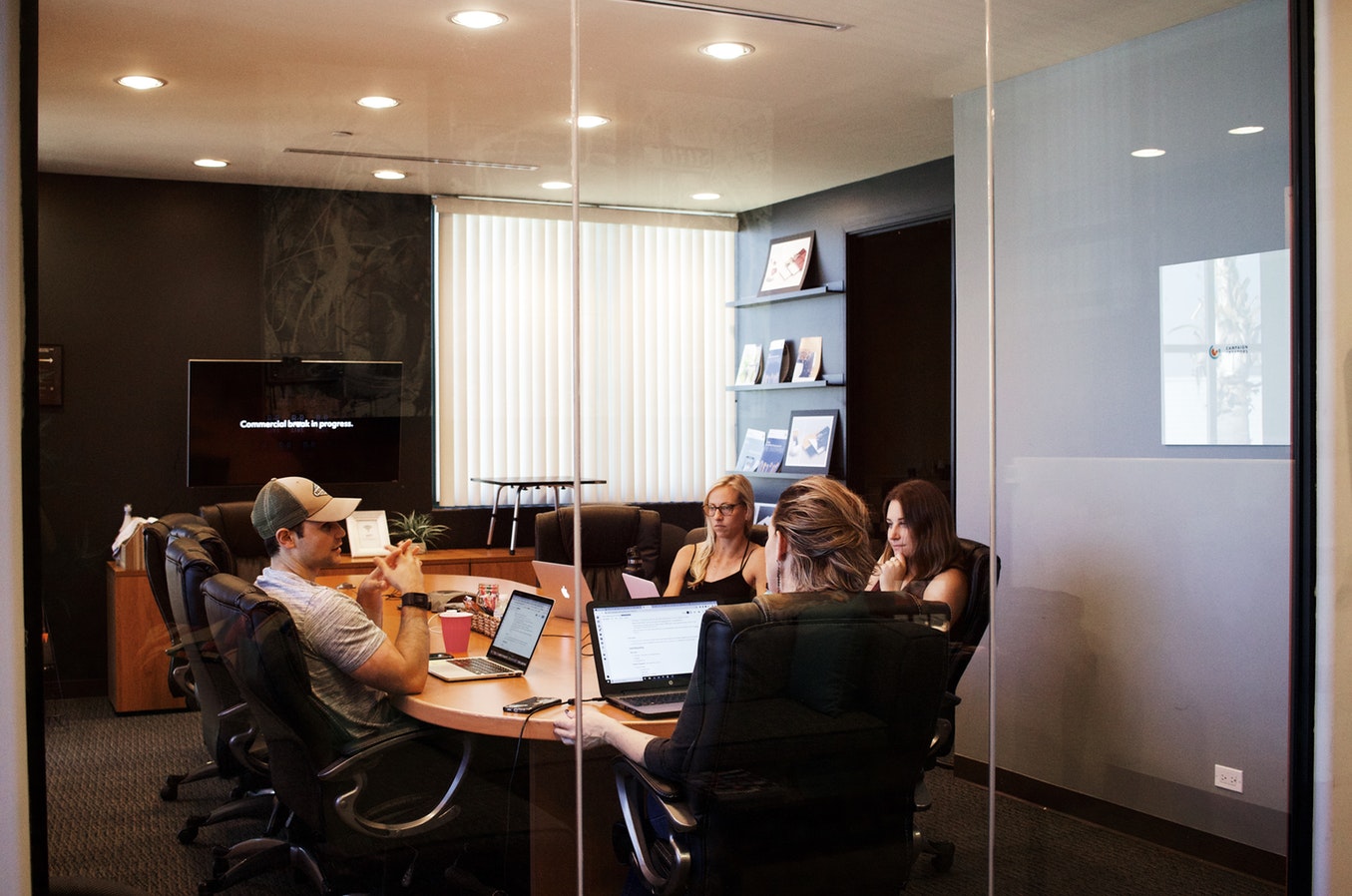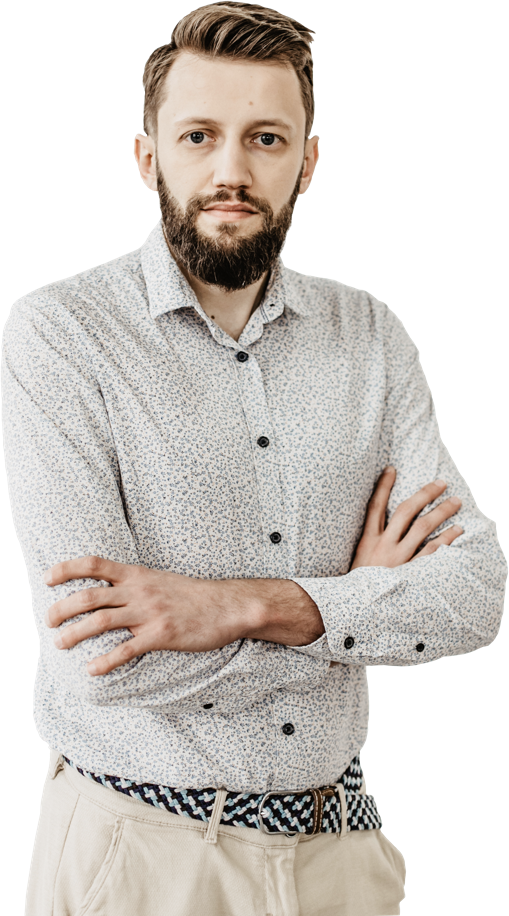 let's talk about your organization
Let's talk how we can enchance design process in your organization.
Do you think it could work in yourcase? For sure have some questions and doubts because every project is unique. It's normal, but what for we are here? Schedule a 45 minutes call to get more knowledge about our team, work and skills. It's always nice to meet a new person.
I will contact you within 24 hours.